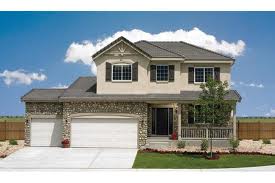 Are you looking for Colorado Springs houses? If so, you have come to the right place. Colorado Springs is a great place to set up home and start a life. If you are planning to look at houses in the area, however, it is important that you know exactly what you are looking for. Having a checklist handy when you search through houses will help you keep track of the advantages and drawbacks of each home. Let's take a look at some things that you may want to include in your checklist.
When looking at houses in Colorado Springs, one of the first places you will want to look is in the exterior of the house. Preferences will vary when it comes to the outside of a home. Families with children or dogs, for example, may require a large, fenced in yard. Others, on the other hand, may not worry so much about the size of the yard. Regardless of your preferences, it is important to note what each house has to offer. When recording information about your houses, be sure to note the size of the lot, the condition of the landscaping, and whether or not the yard is fenced in.
When looking at the outside of a house in Colorado Springs it is also important to note the condition of the siding, as well as the condition and age of the roof. Roofs can cost a lot of money to fix, so you want to ensure that you will not have to replace one when you purchase your new home. Also, be sure to check if there are any cracks or holes in the foundation of the home. Finally, record whether the home has a garage, as well as how many cars the garage will hold.
When it comes to the inside of the home, be sure to take note of the size of each room. Check all windows and doors to ensure that they open and close without any hassle. When you get to the kitchen, be sure to ask if any of the appliances are included and, if they are, note what condition they are in. When it comes to the bedrooms, check how much closet space is available and note which type of flooring is used. In the bathrooms, be sure to check that everything is working well. Run the facets and flush the toilets to make sure that they are working properly and that there is good water pressure.
If there is a basement, be sure to make note of whether it is a partial or full basement and whether it is finished or unfinished. Always be sure to ask about different utilities of the home such as water service, plumbing, heating, insulation, and electrical.
The above are just a general guideline to help you take notes when looking at homes. Other things you may want to record include the price of the home, the location of the home, the property taxes, the terms of the mortgage, and, of course, whether or not you could picture yourself living there.
Making checklists as you search through homes may not seem necessary, but they will definitely help you when it comes down to picking between several great homes. Begin searching for Colorado Springs houses area today and find a house that you can make a home.