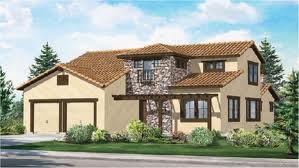 Military families tend to move around a lot. If your next military assignment is taking you to a Colorado Springs military base, then consider yourself lucky as stunning panoramic views and a fantastic alpine desert climate is what you have to look forward to.
The City has a long military tradition. There are a few Departments of Defense posts, all within easy reach of each other. There is Fort Carson, The North American Defense Command, Cheyenne Mountain Air Force Station, Peterson Air Force Base, an air base called Schriever, and the national United States Air Force Military Academy. All these installments are located where you'll find the Rocky Mountains meet the Great Plains.
Usually, military families don't have time to search weeks and months for the ideal house. Colorado Springs realtors all boast to offer military relocation services and experience. Truth be told, very few of them really understand what military relocation is all about. Here are some things that a realtor should be familiar with which will make choosing the right one a lot simpler.
What the Realtor Must Know
The ideal realtor who offers military relocation services should know the Colorado Springs area like the back of their hand, as well as the different local military installations and they must be able to identify and appreciate what you need. As previously mentioned, chances are, there won't be lots of time to make decisions and choose a house. Swift and informed decisions will have to be made. Because the realtor is ultimately trying to help you make the best choices for your family, they should be able to quickly evaluate your needs and the type of home, neighborhood and conveniences your family is looking for. If you have children, then the realtor should be capable of showing you the best school districts and safe neighborhoods that are located in close proximity to where you will be stationed.
Not only should they know the basic things, but also important are other factors that as a homebuyer, you must be made aware of. There is a list of reasons that Colorado Springs is a great place to reside. Just ask Money Magazine, Forbes Magazine or the other mediums that have voted it "one of the best places to live or purchase real estate". The City experiences over 300 days of sunshine a year, beautiful spots such as Pikes Peak or Garden of the Gods can be enjoyed year round, great neighborhoods and world-class shopping and dining are at your finger tips.
A great realtor should be able to include a quick tour of the Pikes Peak area to help you familiarize yourself with it as well as "sell" you on the idea of living there. After all, the average person is not usually enthused about frequently packing up and moving. You should look for an expert in fulfilling your needs which all starts from the first stage of short listing to the actual tours and the bidding process as well as contract signing. The ideal Colorado Springs realtor should be proficient in the unique issues that military families have.