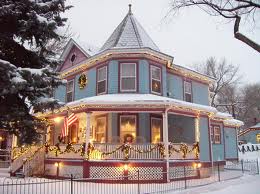 If you have decided to purchase real estate Colorado Springs, then congratulations, you have made a very wise choice.  Colorado Springs is a wonderful place to live.  It has pleasant weather all year round, (not too hot and not too cold), growing businesses, scenic views, modern amenities, and very good school districts.
Perhaps one of the most important decisions you can make when buying property, is to retain the services of a reputable real estate agent.  They can take all the hassle out of buying a home.  They carefully examine the features you are looking for in a home, in order to obtain a comprehensive listing of homes from the MLS Colorado Springs.  Based on this report you can get a very good idea of the types of homes that are available in your budget.
Colorado Springs has homes to suit just about every budget, so you don't have to worry about finding your ideal home. It depends on what you are looking for.  You can get homes from as low as $100,000 and others for as much as $6 mil; it all depends on your preference.
If you only have a very small amount for the down payment on a home, then you can take advantage of some deals on foreclosures.  There are foreclosures in some nice areas like Briargate and Broadmoor.    It is possible to get some foreclosures for as little as $1,000 down. Be sure to do a thorough research of what is available, or ask your real estate agent to do it for you.
If you prefer to move into a new home, then you can find a good variety of new homes in Colorado Springs. There are growing areas such as Northgate, where you can choose from a wide selection of newer homes. Northgate includes areas such as Trail Ridge, Falcons Nest, Northgate Highlands, and Stone Crossing.  Home options include modest starter homes as well as semi-custom style homes.  The price of homes in this region ranges from $200,000 to $480,000.
Southeast Colorado Springs is home to a growing community known as Soaring Eagles.  This development was completed in 2005 and has some well-built modest homes, some of which are 3500 sq. ft. in size. There are also some smaller homes which are 1200 sq. ft.  The homes are very reasonably priced.  In fact most are priced for less than $250,000.
Older style Victorian homes are also available in the older parts of the city.  Many of these homes can be found in the Old Colorado city area.  Prices for these older style homes often range from $150,000 to $420,000.
If you are looking to buy real estate Colorado Springs you won't be disappointed as there is so much to choose from.  However, be sure you know exactly what you are looking for, and make sure to get a real estate agent to guide you.  Whether you an existing home buyer or a new one you can benefit from their expertise.