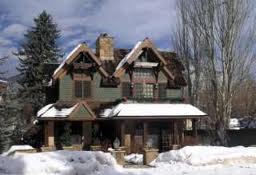 A short sale is when a lender agrees to allow a mortgaged property to be sold for less than what is owed on the mortgage. While lenders don't like their mortgages 'shorted', they do understand the benefits. Lenders know the loss incurred from a short sale is far less than the loss they will incur if they allow the property to go into foreclosure. Foreclosure is very expensive process for lenders as it not only incurs expensive legal fees, but also adds the expenses of maintenance, advertising and selling, insuring the home and paying property taxes. Lenders are not in the real estate business, they are in the business of making loans, so they know that selling a property as a short sale definitely has its financial advantages.
Today, everyone knows the real estate market is depressed. The majority of Colorado Springs homes are distressed properties that are either advertised as a short sale or a foreclosed home. Property values across the country have fallen and lenders have tightened their credit requirements. The market has increased the competition between selling a home as a short sale and selling a home at a retail price. While this market causes distress for sellers, it creates prime opportunities for Pink Realty agents home buyers to find great discounted deals on properties for their clients.
The current Colorado Springs real estate market also allows home buyers to seriously scrutinize the price of retail homes. They aren't willing to pay retail price for a home unless it is in perfect condition as there may be several other similar homes in the same neighborhood selling at a steeply discounted price. This increases the competition between the short sale and retail properties for sale, however many buyers want to shy away from short sale properties because of some negative stories they may have heard. We won't sugarcoat the short sale process for you. It can take time and be frustrating, however, if you work with a Pink Realty agent who is experienced and knows and understands the short sale process, it helps. A real estate agent who has a good success record for getting deals done (and the Pink Realty team has closed hundreds of short sales) can make the short sale process appear seamless.
With that said, there are many advantages for buying a home as a short sale. If you are aware that the process can take longer than a retail sale, you can be prepared and plan ahead. Below are the 10 top advantages for purchasing a home as a short sale:
1. With so many distressed properties on the market, you have a huge inventory of homes in a wide variety of neighborhoods to choose from.
2. Unlike foreclosed or REO homes, you have the opportunity to talk to the seller of seller's agent about short sale homes and to find out more information about the home. This allows you to determine what, if any, repairs may be required. In many cases, the repairs needed for a short sale property are far less than those needed for an REO property.
3. You can obtain a home for a substantial discount which saves you thousands of dollars and offers you great future equity.
4. Since the seller is trying to avoid foreclosure, they are cooperative and play an active role in the short sale process, which moves the process along faster.
5. Because the homeowners are involved, they generally see the process through to the end. As a result, they tend to keep the properties in better condition than a home that has been foreclosed on.
6. When you work with a Pink Realty agent that understands short sales and works with an experienced short sale negotiation team, the short sale process is streamlined and takes less time. Oftentimes, homebuyers work with a real estate agent that is experienced in the retail market, not the short sale market. If a homebuyer wants to put an offer on a short sale property, but is working with a real estate agent that is not familiar with short sales and the process, it can end up being a nightmare for the buyer.
7. Another way to minimize the time a short sale takes is to search for short sale properties secured by a FHA loan. The FHA pre-foreclosure sale program requires that the lender provide the minimum sales price and the minimum net they will allow. Therefore, you know what offer must be made and it shortens the short sale process tremendously as the 'price haggling' part of the process is eliminated.
8. Additionally, if you purchase the home as a qualifying FHA buyer, meaning you are receiving a FHA loan to buy the property, the short sale lender agrees to pay 1% of your closing costs saving you additional money.
9. If you are pre-qualified for a home loan from your lender or intend to purchase the property as a 'cash' deal, the short sale process also moves along faster.
10. Buying a short sale property also helps stabilize the market and improve the condition of the neighborhood you are buying in because it keeps one more property from being foreclosed. Foreclosed properties lower the value of neighboring homes more because they are vacant, less maintained and increase the risk of crime and vandalism to the vacant homes.
Pink Realty is known for its talented and experienced short sale agents. Our real estate agents know the Colorado Springs foreclosures and they know and understand the short sale process. Additionally, we work directly with an experienced short sale staff that has a known tract record for successfully negotiating short sale deals. If you are a home buyer in the market to purchase a home, contact Pink Realty at 719-393-7465 (Pink). Our agents will help you find the home you are looking for.