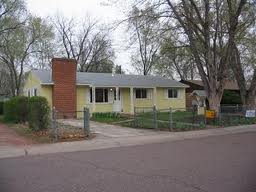 While the economy has created a 'buyers' real estate market with home values plummeting and Colorado Springs foreclosures soaring, who's buying up the properties that are for sale? While first time home buyers are on the decline and previous buyers are being turned down because of tight credit conditions, Pink Realty agents are seeing that those with cash are the ones bringing the deals to the table. And today, it's typically the investors that have the cash! Per Lawrence Yun, Chief Economist for the National Associate of Realtors (NAR), "Increases in all-cash transactions, the investor market share and distressed home sales all go hand-in-hand. With tight credit standards, it's not surprising to see so much activity where cash is king and investors are taking advantage of conditions to purchase undervalued homes."
On February 23, 2011, Jon Prior of the NAR summarized the housing sales for January 2011. All-cash sales increased to 32% of all sales in January, which was up from 29% in December 2010. Additionally, it was investors that grabbed more of the market share by accounting for 23% of all buyers in January, up from 20% in December 2010 and up 17% from one year ago.
While many investor home purchases will result in a traditional fix and flip sale, the current rental market and trends are also providing a great profit opportunity for investors. The demand for rentals in Colorado Springs is on the rise because more people are being turned down for home loans and more people are being displaced because of foreclosure or selling their home on a short sale. Colorado Springs has become a hot rental area because of the number of military personnel in the city, but also because the economy and housing market has caused so many homeowners to lose their homes to foreclosure or because they had to sell their home as a short sale. All these people are in need of housing and looking for rentals. This demand has resulted in less than 1% vacancy in Colorado Springs. Traditionally in Colorado Springs, the 3 bedroom home was always the highest in demand and considered the 'sweet spot' in the rental market. The 3 bedroom homes were always rented, never vacant and there were never enough of them to meet the demand for them. The larger homes that were for rent were not in demand and stayed vacant.
However, today the demand for 4 and 5 bedrooms homes is increasing. As more and more middle class families are displaced, the need for the larger rentals increases. These larger rentals also bring a nice price point to the balance sheet. The current rental rate for a 3 bedroom single family home is $1140 per month and the 4 and 5 bedrooms are $1374 and $1789 respectively.
Call Pink Realty today at 719-393-7465 (Pink) to talk to an agent and see what great deal is out there waiting for you!
There is no doubt the opportunity for investors to 'snag the keepers' is now.
While wholesaling and fix and flips bring fast and big profits, more investors are adding the right 'keepers' to their portfolio mix as rentals for additional long-term passive income. With the market trend shifting toward larger rentals, investors should also note that the larger homes with higher mortgages tend to get discounted more by the lenders when working a short sale. Many of these higher end homes are simply in need of paint and carpet. We have seen nice homes in the Stetson Hills area that needed as little as paint, carpet and linoleum flooring, but the homeowners couldn't sell to a retail buyer because the buyers wanted a completely fixed home. Investors can buy homes for sale Colorado Springs for around $125K and get them turned into great rentals for about $10K. Cash flow on these short sales or bank owned properties would be very high.
If you call a Pink Realty agent, we would be happy to scour the market for you and find you a great property that will meet your needs.
Are you an investor who wants the upside of an investment property and today's really cheap prices and huge cash flows but don't want to at it alone?
The owners of Pink Realty are active, experienced investors and are always looking for partners on deals. Just give is a call at 719-393-7465 (Pink) and ask to talk to Russ or Monica about partnering on deals. We would be happy to talk to you. Just tell us what you want to bring to the table and we will see how we can work together.
• Do you qualify for the loan to buy the house? A common strategy investors are using now is to buy houses with cash, remodel the houses and then refinance the property with zero money out of pocket. We have investor friendly lenders ready to do these types of loans.
• Maybe you have a small amount of cash available and we can short a 2nd loan and bring the 1st mortgage current on a good property.
• Maybe you have a larger amount of cash available making 1% at the bank or in an IRA and you want to do something more productive with it but don't know exactly how. We can find a really cheap house that we can buy, fix up, and rent.