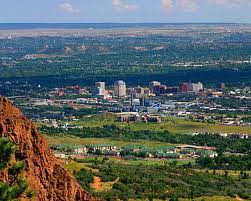 Getting a mortgage is one of the most complicated steps in buying a homes for sale Colorado Springs or anywhere. Will I qualify for a home loan? What do I need to get pre-approved? What type of mortgage can I qualify for – FHA, VA, conventional, an ARM, fixed rate, …? What is the best type of mortgage to get for my situation? Should I go to my bank or find a Mortgage Broker? Learning more about what you should know is important. Preparing yourself and doing your homework will take some of the stress away and speed up the closing process for you once you've made an offer on a house.
In other Pink Realty blogs and articles we gave you a lot of information about credit score requirements and how you can best raise your credit score to meet the minimum requirements for conventional, FHA and VA loans. Referring back to some of this information or even calling Pink Realty at 719-393-7465 (Pink) and asking to speak to our in-house lender will let you know what to expect with your credit and what work you might have to do to qualify. If you think your credit may need some improvement, our lender will help you and will work with you for however long it takes and at no cost to you to build your score and get you qualified.
Lenders can either pre-qualify or pre-approve you. What's the difference? Getting pre-approved or pre-qualified helps you know how much of a mortgage you can afford, but there is a big difference between being pre-qualified and being pre-approved. While these terms are used pretty loosely in the industry, generally when a lender pre-qualifies you, they run a credit check and base their determination on information you provide them about your work history , income, and available down payment either verbally or maybe with documentation but possibly not complete documentation for their underwriting. The bottom line is that a pre-qualification is largely based on what you tell them. It is possible that the pre-qualification results can mislead you on how much of a mortgage you can really afford.
When you get pre-approved, lenders check your credit report and verify all documentation similar to if they were submitting the application to their underwriting department. This essentially makes the only unknown in the transaction the property.
When you are ready to get pre-approved for a mortgage, be sure to call Pink Realty at 719-396-7465 (Pink) and as to speak to our lender. She would be happy to give you a good faith estimate of what she can do for you and earn your business.
If you are getting pre-approved before you begin house shopping, consider locking in your rate for a period of time, especially if the rates have been increasing. Once you have your pre-approval letter, it shows real estate agents and sellers that you are serious about buying a house and you know what price range you can afford. This not only helps your Pink Realty agent narrow their search for a home into your price range, it also can motivate sellers.
Additionally, once you are pre-approved, don't do anything that will affect your credit score. Don't incur new debt (this includes incurring more debt on credit cards), don't pay off debt, cancel any accounts, transfer any credit card balances and don't change jobs! Your lender will pull your credit again before you close and you don't want you credit to have changed or you could lose your approval!
Once you have chosen a lender and are ready to begin the mortgage process there is a lot of paperwork that needs to be processed. You will be required to provide copies of specific financial information. So when you are ready to begin looking for a house and a mortgage, you can start preparing by rounding up the items you will need. The following is a list of the information and documents you will have to provide your mortgage lender if you want to get approved for a mortgage loan:
Information about your employment and your income:
1. Where do you work, how long have you been at your job, and what is your income?
2. Are you a 1099 contract paid worker, paid on commission only, or do you receive a steady hourly wage or regular salary?
3. You will have to show proof of your income. This will include providing tax returns, 1099 statements, paystubs, etc.
4. If you receive disability pay or social security income, you will have to provide statements.
5. Depending on how you receive your income, a steady salary with paystubs or irregular income as a 1099 contractor, your interest rate could be higher. A steady paycheck is generally deemed less risky than pay on commission only or as a contractor.
What are your outstanding debts?
1. You will have to provide information about your recurring debts whether they are for a car loan, a student loan, or credit cards. When the lender runs your credit report these accounts will show on your record, so be honest!
2. The total amount of your recurring debt will be analyzed against your monthly pre-taxed income and a debt-to-income ratio will be calculated.
How much do you have in cash reserves?
1. How much is your down payment and do you have enough cash to make this down payment and cover the required closing costs?
2. Is the money you are using to make the down payment your own money or is it borrowed funds or a gift?
3. You will have to provide the lender with copies of bank statements to show you have enough money to cover these costs. If you are receiving a gift for your down payment from a family member, a friend or a non-profit agency, you will have to provide a gift letter to the lender.
4. Lenders need to know if your cash reserves will be completely depleted after you pay your down payment and closing costs because they want to know you will have enough money left in the bank to cover a couple of mortgage payments in case something happens!
What works in your favor?
The following is a list of things that will definitely benefit you when you are applying for a mortgage:
1. Being employed by the same employer for two or at least being employed in the same line of work for that period of time or longer.
2. Having minimal debt and no recent large purchases, such as an automobile. If your debt-to-income ratio is 36% or less, you are in pretty good shape! You can call Pink Realty, and our lender can help you evaluate your debt ratios. Call 719-393-7465 (Pink).
3. If you can afford to put at least 5% of the sales price down with your own funds. If you qualify for an FHA loan, you may only have to put as little as 3.5% down, or if you are a VA buyer, you may not have to put down anything, but the more you can put down, the better. If you are trying to qualify for a conventional loan, you can qualify for as little as 5% down, but you will have to pay private mortgage insurance which can be expensive and is added to your monthly payment.
4. Having enough cash reserves left in the bank to cover two mortgage payments after you have paid your down payment and closing costs.
Things that can make it more difficult to obtain a home loan?
1. If you are self employed, a contract worker, work on commission only, or have irregular income. You may be considered a higher risk if your income isn't steady, based only on commissions or if you are paid as a 1099 contract worker. If you are self-employed and have tax returns that solidly substantiate your income your risk can be reduced, but in addition to tax returns, you will also have to show profit and loss statements for your business.
2. If you have a lot of recurring debt or a high amount of debt and your debt-to-income ratio is higher than 36%, you may run into issues or be charged a higher interest rate.
3. If the cash reserves you have will be completely depleted after you have made your down payment and paid for closing costs, the lender can consider you a higher risk because if you lose your job or get injured and can't work for a period of time, there is a risk you may not be able to make your mortgage payment.
4. If you are receiving gift funds for your down payment because you have no funds of your own to purchase the home, you can also be considered a higher risk and may be charged a higher interest rate.
Before Getting a Mortgage, consider the following:
1. Know what your budget is so you know what size mortgage you can really afford. You can be given a pre-qualifying mortgage amount by a lender based on your income, but you also have to take your monthly recurring debts into consideration, along with unexpected expenses such as medical bills..
2. Depending on your cash situation, you need to know if it is more important to offset a higher rate with lower closing costs or a lower rate with higher closing costs. When you are shopping for mortgage quotes, don't just look for the lowest interest rate. You also want to compare the terms and conditions. There is a lot of competition out there today, so be sure to ask your lender for any special incentives. Lenders may be willing to waive some fees to attract your business!
When shopping for a mortgage quote, be sure to ask the following questions?
1. What will my monthly payments be?
2. Are there any pre-payment penalties?
3. Are the terms fixed or variable? If the interest rate is variable, what is the interest rate cap? In other words, what's the highest my interest rate can go and what will the payments be at this rate?
4. Do I have to pay any loan origination fees?
5. Do I have to pay any discount fees for this interest rate?
6. Are there any lender incentives? In other words, will the lender pay any of the closing costs or waive any fees?
7. Will I have to pay private mortgage insurance?
What not to do after you have been approved!
After you have been approved for a mortgage and have received your pre-approval letter from your lender, do not do any of the following or you can jeopardize your approval:
1. Don't apply for new credit as the inquiries will change your credit score.
2. Make sure you pay all your recurring debt payments on time.
3. Don't pay off collections or charge off accounts unless specifically told to do so by your lender.
4. Don't charge more on your credit cards and don't close any credit card accounts or transfer any credit card balances.
5. Don't make any large cash purchases as this may decrease your verifiable bank balances.
6. Don't quite your job.
7. Don't change your job without first consulting your loan officer.
8. Don't bounce any checks.
Do your homework and become an educated consumer! Knowledge is power and knowing what's required to get a mortgage, how to determine the amount of mortgage you can safely afford, and how to shop and negotiate for the best mortgage for your situation will benefit you tremendously. If you have any questions or want help, Pink Realty is here to help you. Give us a call at 719-393-7465 (Pink). Our loan officer will be happy to help you with a loan, and then a Pink Realty can help you find your dream Colorado Springs house! We want to help you through the whole process and feel all the rewards of homeownership! Give us a call today. We are here to help you!