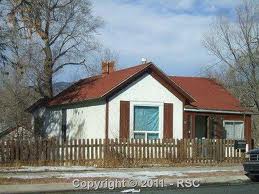 Colorado Springs has a lot going for it, great climate, wonderful scenes, growing businesses, and nice homes.  If you are considering relocating there and need to buy or rent a home, then you will be pleased at the variety of homes that there are available.  This will give you the opportunity to get the one that is most suited to your needs, in the area you desire.  Whether you want a townhome, residential home, a multi-family home, a luxury home, or a new home, you are sure to find it among the Colorado Springs homes listed.
For those persons who prefer a bit more privacy, and would like to live in an area that is semi-secluded, a home in Southwest Colorado Springs might be a good option.  The Southwest boasts some very large lots, in the midst of nice wooded areas.  There are some lovely amenities and school districts here as well.  The houses here are very diverse in terms of price.  There are larger 6 and 7 bedroom homes that sell for over 3mil, as well as smaller 2 and 3 bedroom homes that sell for under $250,000.  It really depends on what you prefer.  Some of the more notable southwest neighborhoods include Skyway, Broadmoor, Stratton Pines, and Stratmoor.
If you are looking for mountainous views and even more privacy, then you can consider a home in Ute Pass.  Ute Pass is located between El Paso and Teller counties, and offers very scenic views.  If you are attracted by the nature view, and don't want to be in the hustle and bustle of the city, then you will love this setting. The houses in this area are moderately priced, many are under $200,000.   Having a home tucked away in the mountains is not only refreshing, but it is also a good investment.
If you prefer to be near the city center, then there are homes in downtown Colorado Springs that would appeal to you.  Of course being at the center of town you can expect great dining, recreational areas, school districts, shopping, and much more.  Colorado College is also located here.  The homes in this part of the city include small Spanish style bungalows, as well as condos, duplexes, and apartments.  These are available for purchase as well as for rent. If you are looking to buy a home in downtown Colorado Springs you will have to be a bit patient, as there are usually less homes up for sale, in comparison to those available for rental.
Despite the national downturn in the last few years, the market for Colorado Springs homes is quite resilient. Most regions report very good sales although buying a home is somewhat easier these days than selling one.  Seeking the assistance of a real estate broker is a good way to go if you are selling your home, as you want to ensure that you get top dollar.  Foreclosures are on the decline as well, so that is a good sign for the continued stability of the housing market in Colorado Springs.